Everything got bigger in the '80s - the artists (Prince, Madonna, Michael Jackson), the sound, the hair. And the arrival of MTV gave musicians a global arena (I watched in the Soviet Union!) They created the soundtrack & set the fashion: bucket hats (Run DMC), bangled bracelets (Cyndi Lauper) and sequined gloves (MJ.) As never before, their imagery influenced culture around the world.
A lot of people think the '60s and '70s were the most creative period. The '80s was very creative. I mean think of the bands that came off the Sunset Strip. They were no joke. These bands could write songs, they could record songs that were hits, really catchy hits, and did videos that were absolutely entertaining. And you had Prince and then you had Guns N Roses. I mean, c'mon, the '80s was pretty cool."
The '80s? Been there . . . done that . . . but I can't remember exactly what I did. Hopefully no one got hurt . . .
Music In The 80s by Lynn Goldsmith
The '80s began with the dream-is-over assassination of John Lennon. The advent and popularity of MTV over the decade connected the success of music to the image of the artist more than ever before. New genres evolved: hip hop, new wave, electronic dance music, hair metal, and more. It was a time when pop, rock, and R&B stars dared to be different. Nothing was understated, neither the fashion nor the sound. The '80s may have been a decade of contradictions, but it took us from pessimism to opportunities. This book is dedicated to all the music that connects us to each other. — lynn goldsmith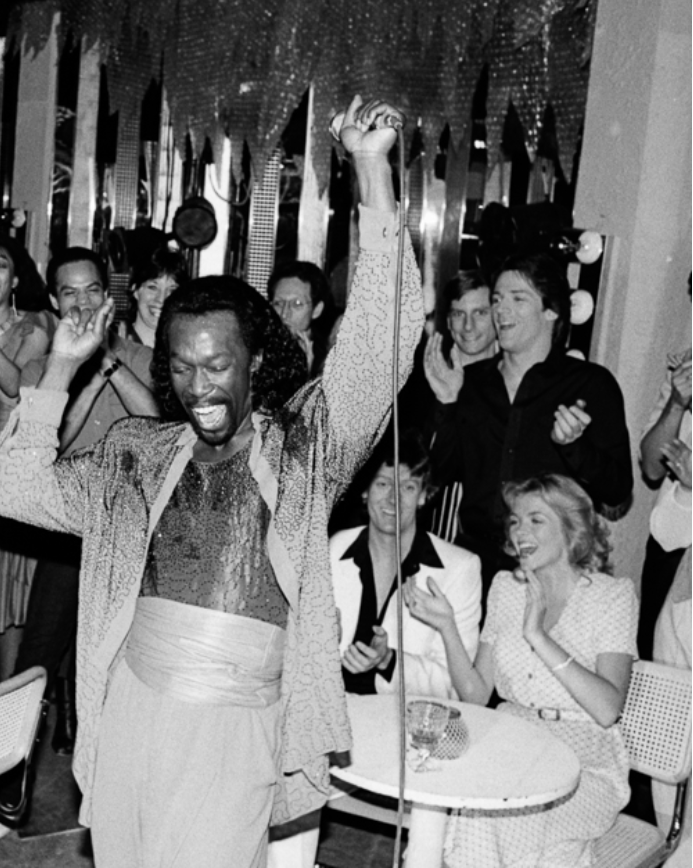 Music In The 80s by Lynn Goldsmith
Chances are you've seen the numerous iconic pictures by the legendary rock photographer. A key staple of the music world, Goldsmith has photographed every important rock musician of the late twentieth century. Music In The 1980s, the exhibit, brings to life the exhilarating era when popular music was a vibrant mosaic populated by artists of different eras, varied backgrounds, and intriguing artistic points of view all coexisting on the Top 40 charts. Blondie, The Rolling Stones, Bruce Springsteen, The Police, Talking Heads, Frank Zappa, Bob Dylan, Bananarama, Elton John, David Bowie, Grace Jones, and the Go-Gos, among so many others, together soundtracked the 1980s. These diverse artists, and more, are featured in the Goldsmith exhibit.