"The Chelsea was like a dollhouse in the 'Twilight Zone,' with a hundred rooms, each a small universe...I loved this place, its shabby elegance, and history it held so possessively."
"I had no concept of what life at the Chelsea Hotel would be like when we checked in, but I soon realized it was a tremendous stroke of luck to wind up there."
"Sunset Marquis is and will always be THE rock and roll hotel. I lived there on and off for 6 years and made life long friendships with amazing people , the staff to this day are like family . You never knew what legendary musician you'd end up having lunch on the patio with . Great memories, and the stories … well, the stories…".
Hotel Chelsea
Hotel Chelsea is a magical realm that, since the beat boom of the 1950s and 1960s, has magnetized artists, writers, actors, models, and wounded romantics. The No Vacancy Hotel Chelsea collection takes us beyond the sacred site's iconic lobby and into the very lives of the many spirits who reside and have previously haunted its hallowed halls. Images here are from and include current and former tenants and guests. The wandering souls in this era-spanning scrapbook of sorts include artists such as Andy Warhol, Patti Smith and Robert Mapplethorpe, The Strokes, Blondie, and Iggy Pop and The Stooges. The retrospective's NYC statement piece is a hand-signed Chelsea Girls poster by Alan Aldridge, commemorating the 1966 experimental Warhol drama.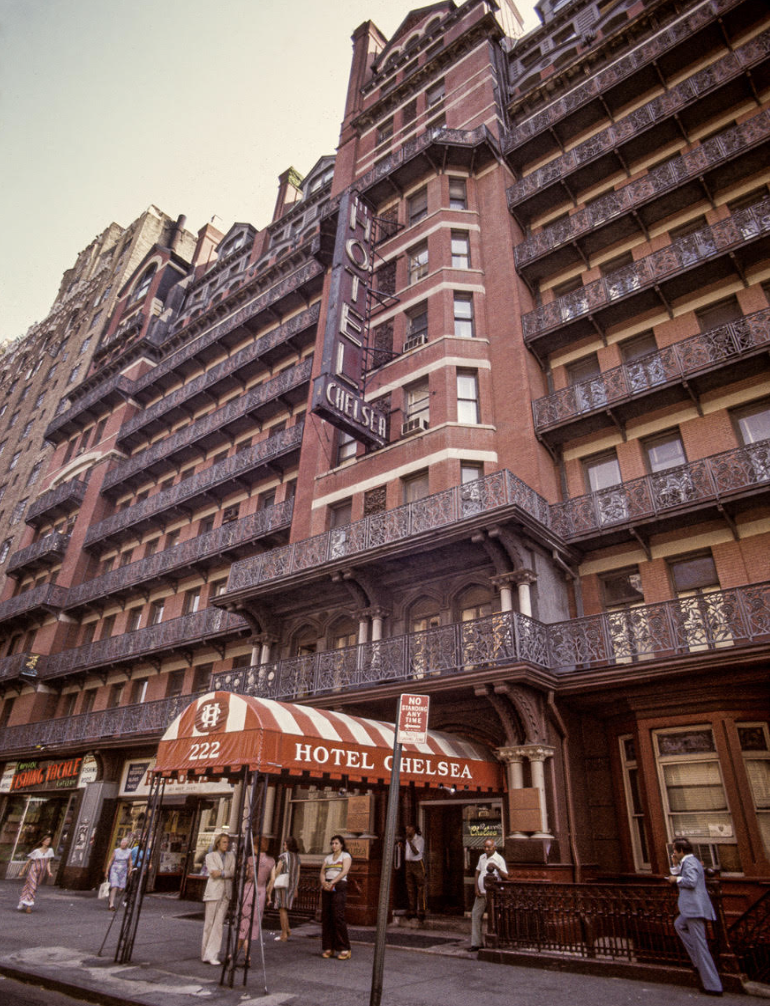 Sunset Marquis
"If these walls could rock," the stories they would tell… The Sunset Marquis embodies the electric elegance of the Sunset Strip rock n' roll scene and classic Hollywood. Many legends have called the Sunset Marquis home while a few stayed and never left — from Billy Gibbons, The Clash, The Ramones, Bob Marley, and Alice Cooper to Billy Bob Thornton, Bruce Springsteen, and The Osbourne's. It remains a haven for creatives spanning writers, rockers, actors, and models to freely commingle in a luxurious artistic oasis.