Once in a while, you get shown the light, in the strangest of places if you look at it right.
We didn't invent the Grateful Dead, the crowd invented the Grateful Dead. We were just in line to see what was going to happen.
What a long strange trip it's been.
THE EYES OF JERRY: A TRIBUTE TO 80 YEARS
Bespectacled like a psychedelic Doctor T.J. Eckleberg, an omniscient overseer keeping a watchful eye over the wide and wavering trajectory of counterculture from his place in the greater cosmos, here's to Jerry Garcia in celebration of what would be the late-great visionary's 80th birthday. From generously careening jam sessions to field notes that can only be gained from paying witness to a life well lived, it's no secret that they truly don't make them like this anymore as we look back on rare and iconic moments of the legend as seen through the lens of celebrated photographers such as Henry Diltz, Herb Greene, Peter Simon, Alvan Meyerowitz, Ken Regan and Amalie R. Rothschild with particular emphasis on the Morrison Hotel Gallery exclusive introduction of several previously unseen images by the renowned Jay Blakesberg.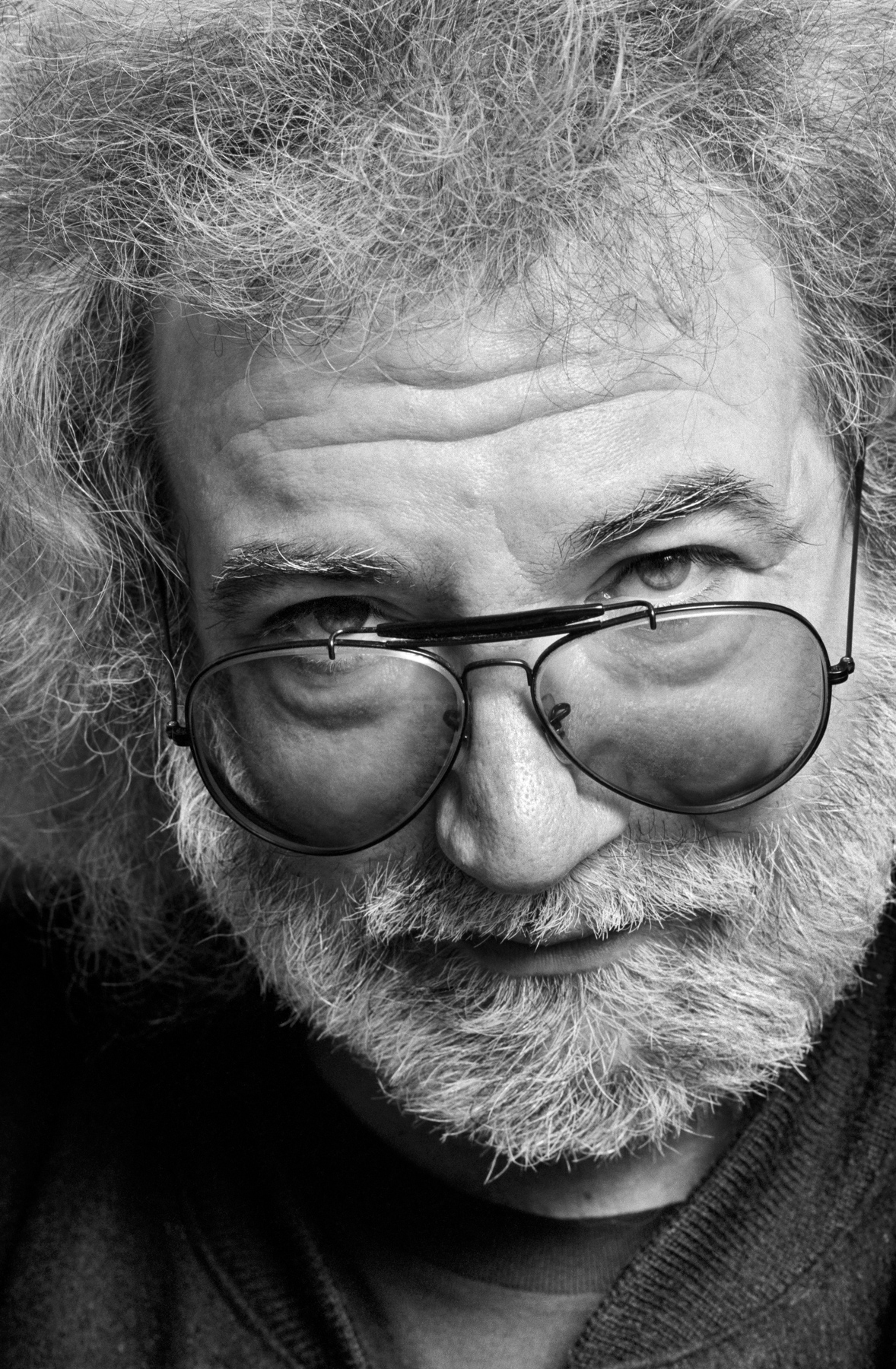 THE EYES OF JERRY: A TRIBUTE TO 80 YEARS
Garcia's music still captivates and awes listeners almost 25 years after his untimely death thanks to his indisputable musicianship and undeniable charisma. Jerry "Captain Trips" Garcia was truly a salt-of-the-earth and one-of-a-kind individual, although he never sought the fame that so often found him while playing in one of the most enduring rock bands in American history. The music he wrote alongside Hunter and performed with the Dead and the Jerry Garcia Band continues to transcend time and will forever remain a testament as to what can happen when you embrace the light in the strangest of places. In celebratory fashion, we offer a helping of some of the greatest photographs ever taken of Jerry Garcia.